Daisies are one of the happiest blooms in nature and we love surrounding ourselves with anything that can spread some extra cheer. They begin blooming in early spring and they stick around all the way through fall.
Tools
Scissors or Cutting Machine
Low Temperature Hot Glue Gun
Wire Cutters
Materials
Text Weight Metallic Papers
20 Gauge Floral Wire (6 for each bloom)
Floral Tape
Steps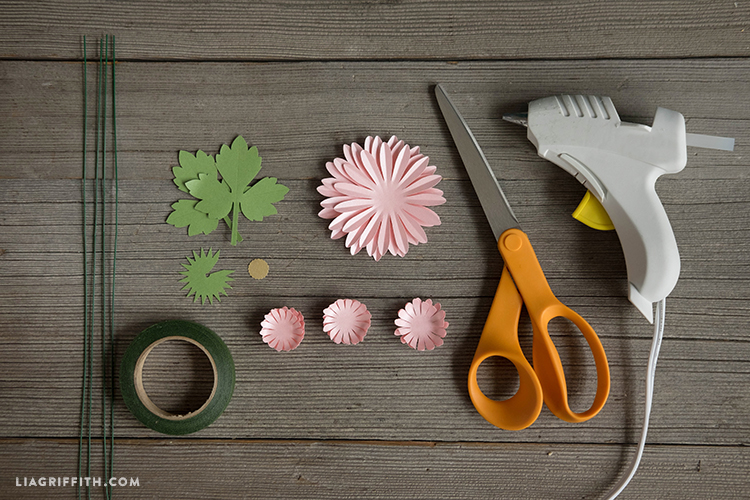 Gather the tools and materials listed above.
Print the flower template below to cut out your flower pieces.
Use the edge of your scissors to crease the middle of each petal of the 3 large rounds, creating vein lines.
Curl the petals on the 8 smaller rounds.
Glue the 3 large rounds together at their centers, staggering the petals.
Glue the 8 smaller layers together, staggering the petals in the same way. Add the center disk.
Bundle 6 pieces of floral wire and wrap them with floral tape, leaving 1 inch of wire uncovered.
Bend the 6 tips into a spray shape.
Trim the tips down to about a quarter inch.
Glue the green disk around the back of the wires.
Attach the bloom to the floral wires.